Quick Response ("QR") Exhibits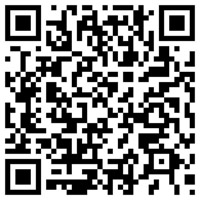 Quick Response (QR) Exhibits at the SLO Railroad Museum are exhibits which sport a Quick Response Code as part of the exhibit. A quick response code (pictured at right) is a barcode of sorts that can be scanned by a smartphone (with the proper software/app) and bring up a webpage with further information. Download a QR code reader by going to your app store and searching for "QR code reader". There are several free options.
We've got a few QR Exhibits here at the SLO Railroad Museum (see the listing at far right). With more on the way!
Note: These QR webpages are designed for viewing on a smartphone and will look a little "different" on your computer screen.