Pacific Coast Railway Exhibit Grand Opening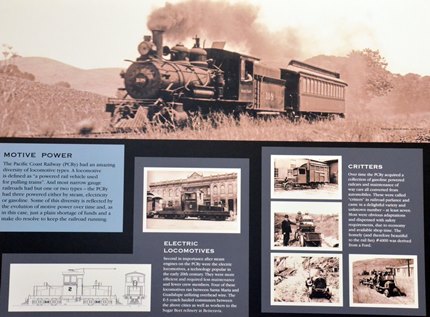 Pacific Coast Railway Exhibit
Grand Opening and Reception
January 23, 2016, 4-6pm

The Grand Opening and Reception for our new Pacific Coast Railway Exhibit, developed by Andrew Merriam, was a huge success. The PCRy was the first railroad built in our area and this exhibit traces its history from inception to demise. Del Monte Cafe catered the event which included a brief talk by Andrew. All proceeds went to restoring our #1200 Pacific Coast Railway boxcar.

This display debuted last August at the San Luis Obispo History Center where it remained on display through the Central Coast Railroad Festival in October and on through November. It was then moved to the SLO Railroad Museum and installed in time for today's activities.

Thanks to Gary See for the photos from the event.