2017 San Luis Obispo Train Day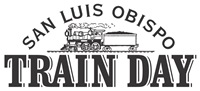 Saturday, May 13, 2017, 10:00 am - 4:00 pm
Join us at the museum on Saturday, May 13th, for San Luis Obispo Train Day. Event activities at the historical Freighthouse will include running model trains, railroad swap meet, kids' activities, music, railroad art (including
Rod Aszman
), photography, Amtrak display, and railroad films, as well as various presentations and tours.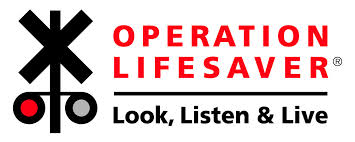 Admission is $3 per per visitor 16 and over, $2 per visitor aged four through 15, and those aged 3 and under are free. (You can join at the door.)
See you on SLO Train Day at the Museum!
Day's Schedule
10:00 AM
- Event Opens
, Museum Opens, Model Railroad Opens
- Swap Meet Starts
on Museum Platform
- Railroad Artwork
on Museum Platform, including
Rod Aszman
- Railroad films
start in Presentation Area
- Coffee & Pastries
for sale at North End of Museum
- Santa Maria Valley Railroad Exhibit
debut
10:30 AM
- The Santa Maria Valley Railroad, presentation by president Rob Himoto
- Music by the South Street Roundhouse Band (throughout the day)

11:30 AM
- Tacos and Hot Dogs for sale by Tia Juanita's at the North End of Museum
- Emily Street Tour with Brad LaRose, gather at the North end of the Freight House
12:00 PM
- Semaphore Signal Sign Dedication, in memory of Arnold Jonas, everyone's welcome, at the sign
12:30 PM
- "Historic Santa Maria Valley" by Cindy Ransick. Book presentation and signing. More info...
1:00 PM
- Amtrak's Pacific Surfliner passes the Museum's back platform (northbound)

2:00 PM
- Amtrak: Past, Present, and Future, a talk by David Weisman now in his 10th year as a volunteer Amtrak station host for SLO. Also, he will provide helpful travel tips for Central Coast residents, including using the trains as a convenient - and car free - way to get to major airports to the south and north, daytime excursions to Santa Barbara that can be fun for all ages, and other overnight train travel options (like Portland or the Grand Canyon—also "car free"). Mr. Weisman will answer any audience questions on all things Amtrak - from current dining car menu selections to policies on luggage, unaccompanied minors, and great discounts. Mr. Weisman answers this one first: Yes, the steak in the dining car is very good, especially medium rare!
- Amtrak's Pacific Surfliner passes the Museum's back platform (southbound)
3:20 PM
- Amtrak's Coast Starlight passes the Museum's back platform (southbound)

3:35 PM
- Amtrak's Coast Starlight passes the Museum's back platform (northbound)

4:00 PM
- Event and Museum Closes