Birthday Parties at the Museum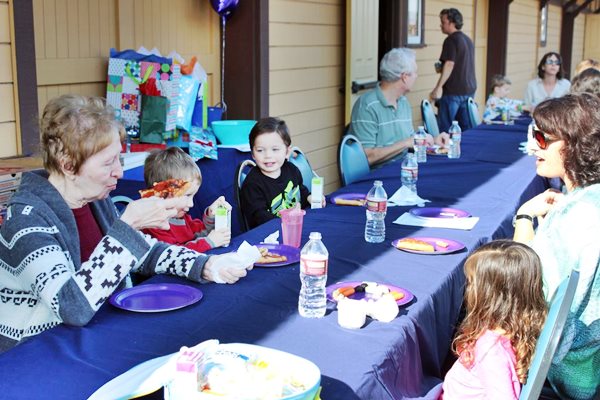 That's a great idea - have your child's next birthday party at the Railroad Museum! Set up on the Museum platform in the warm, glorious sunshine. You might even have a train go by! Children crowd around our expanded play area and parents got to relax a bit, look around some. The Pullman car can be open for viewing and some picture taking. The Model Train Room can be available for viewing as well! Up to 30 people (kids and adults) can be accommodated.

Pricing and details (PDF)...

Visit the Museum Every Saturday from 10am-4pm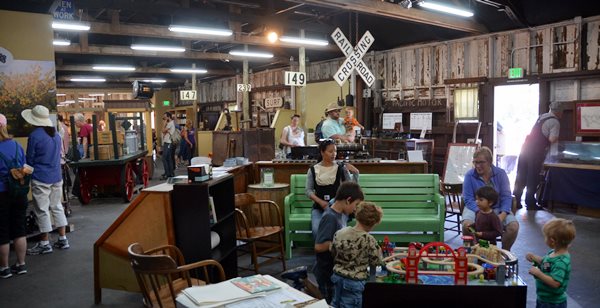 All aboard! Come visit the San Luis Obispo Railroad Museum! We've got all manner of displays and artifacts covering topics such as Surf, Santa Maria Valley, Southern Pacific, Amtrak, Port San Luis, the Pacific Coast Railway, Orchard Express, Union Pacific, and more. Watch for QR Codes to get more information on your smartphone.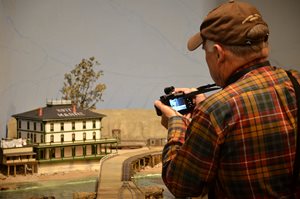 While you're at the museum, check in on the progress of the Central Coast Model Railroad (CCMR). The museum will include an operating 1200 square foot model railroad which will visually set the context within which local railroads operated. This exhibit seeks to graphically demonstrate the life and times wherein the railroads were directly involved in the economic vitality of local communities and provided the majority of transport for people and freight. This model railroad will depict portions of the Southern Pacific and the entire Pacific Coast Railway as they operated along the California Coast from Gaviota to Paso Robles.

Mission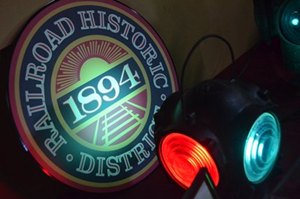 The San Luis Obispo Railroad Museum is a regional non-profit educational institution founded to preserve and present the railroad history of California and specifically the Central Coast. Collecting, restoring and displaying relevant railroad artifacts, photographs and documents is its goal. This effort is supplemented by creating models, displays and graphics as well as operating historic railroad equipment to facilitate a better understanding of how railroads have affected our area's social, cultural and economic history.
It's Beautiful Here...