Members' Wine Reception, June 28, 2014 at the Museum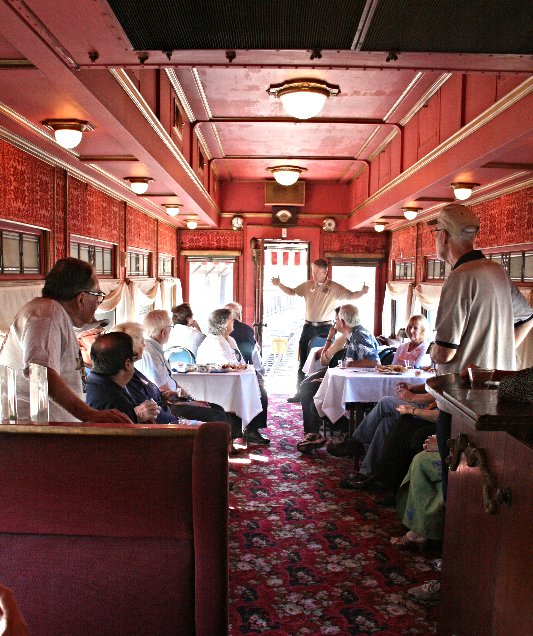 The SLORRM held its first official Members' Wine Reception at the Museum on Saturday, June 28, 2014. Pictured at left, Brad LaRose thanked our members who have helped us get the Museum open and running, and special thanks to those who helped us move the Pullman car. Many of you have visited the Museum. But, if you hadn't, this was a chance to see it for the first time - our 1926 Pullman car, the La Condesa.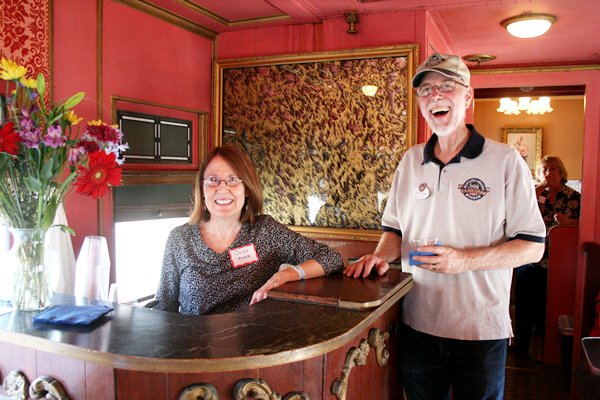 As reported in the 7/9/14 issue of "From the Freighthouse" (see Smileposts), the car was moved from Santa Maria Valley Railroad, where it made a lengthy stay (thanks SMVRR). In addition to moving the car to San Luis Obispo, we had multiple cranes along with house mover jacks and dollies, jack up the car and turn it around 180 degrees so that the car will be accessible from the Museum platform. Pictured above, Dave and Judy Rohr are ready to take your order on the La Condesa.


Mission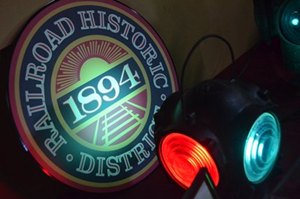 The San Luis Obispo Railroad Museum is a regional non-profit educational institution founded to preserve and present the railroad history of California and specifically the Central Coast. Collecting, restoring and displaying relevant railroad artifacts, photographs and documents in its goal. This effort is supplemented by creating models, displays and graphics as well as operating historic railroad equipment to facilitate a better understanding of how railroads have affected our area's social, cultural and economic history.